Taita Taveta University (TTU) played host of the Engineers Board of Kenya (EBK) delegation led by The board Chairman Eng. Erastus Mwongera and The CEO/Registrar Eng. Margaret Ogal.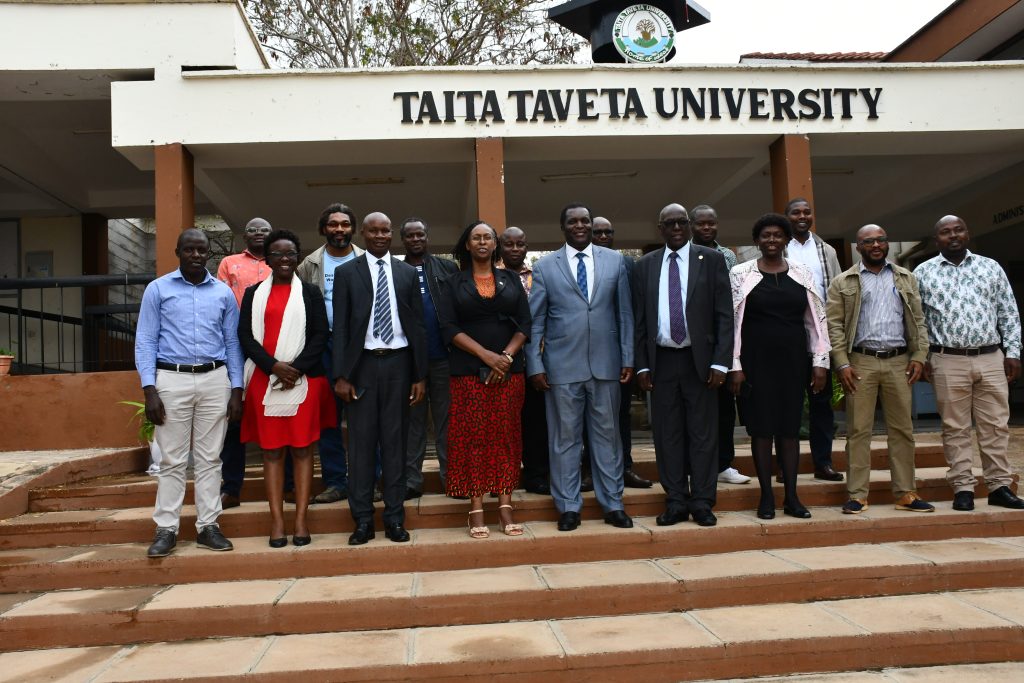 The EBK team which was paying a courtesy call to the University was received by TTU management led by the University Vice Chancellor Prof. Fred Simiyu Barasa.
Prof. Barasa appreciated the EBK team for honoring TTU invitation to visit the University and interact with the management and the engineering staff.
The Vice Chancellor said that, TTU is keen in partnering with EBK to push for policy review to ensure mining professionals are recognized and supported to enhance the mining sector this will encourage students to join Mining Engineering courses.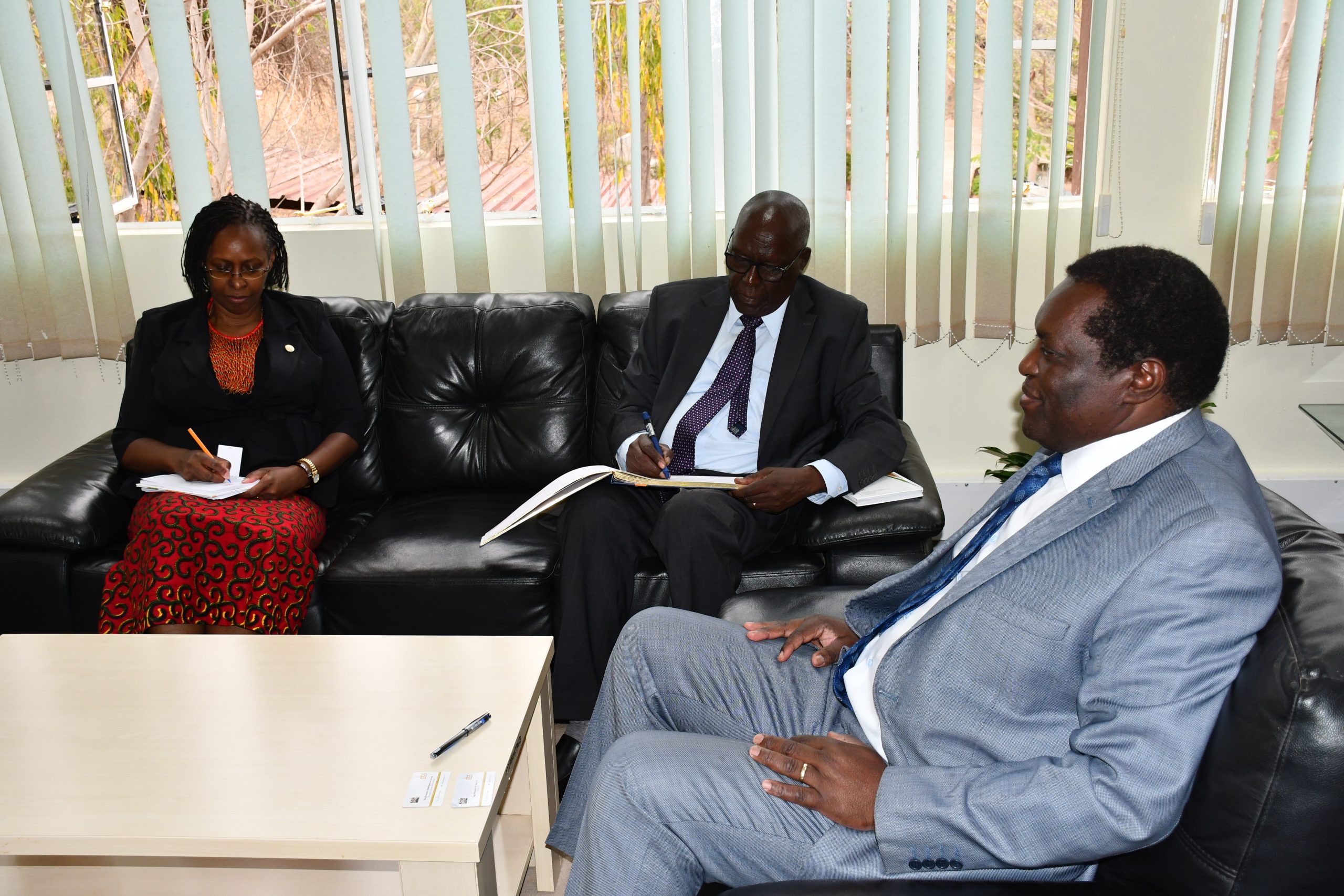 He also challenged EBK to engage the National government to push for a special funding model for engineering students which will include equipment, capacity building and facilities improvement in order to increase student's intake in the Universities.
Eng. Mwongera said that the National Government bottom-up agenda is very keen in exploring the minerals and supporting artisanal miners hence TTU should concentrate in producing mining engineering professionals that will be resourceful in implementation of the national government agenda.
'I am very impressed with your presentation; the collaboration and the linkages that TTU has with both local and international partners is commending' said Eng. Erastus Mwongera
He challenged TTU to explore the Blue-Economy and Marine Engineering sector to enhance the engineering aspects.
Eng. Margaret Ogai – CEO/Registrar Engineers Board of Kenya said that Taita Taveta University is addressing to the County and the Country development plan through her partnership with artisanal miners, human rights organizations and industry.
Eng.Ogai said that the engineering board is exploring partnership with international engineering bodies and professional organizations in order to ensure that the young engineering graduates are recognized and respected across the world.
The CEO said that over the past one year, The Engineering Board of Kenya has successfully accredited 25 engineering programmes in various Universities across the country. She added that, the Board is working with CUE to have a joint accreditation of engineering programmes in the country. Currently, EBK has over 20,000 registered graduate engineers in Kenya.
Prof. Christine Onyango – Deputy Vice Chancellor (Academic, Research & Outreach) said that through Jumuiya ya County za Pwani which has placed Blue Economy as a central sector to explore; TTU is developing new programmes that will support the counties in the blue economy.
Prof. Kiptanui Too – Deputy Vice Chancellor (Administration, Finance & Planning) said Taita Taveta University has entered into a collaboration with key coastal institutions including Kenya Coast National Polytechnic to support the University with equipment for training students in Marine Engineering which the University is keen to roll out.
The Chairman and CEO were accompanied by Eng. Grace Onyango, Mr. Tony Kibet and Ms. Janet Thiani.