The 7th CEMEREM Summer School on "Circular Economy" was successfully held in Germany from 17th to 21st July 2023.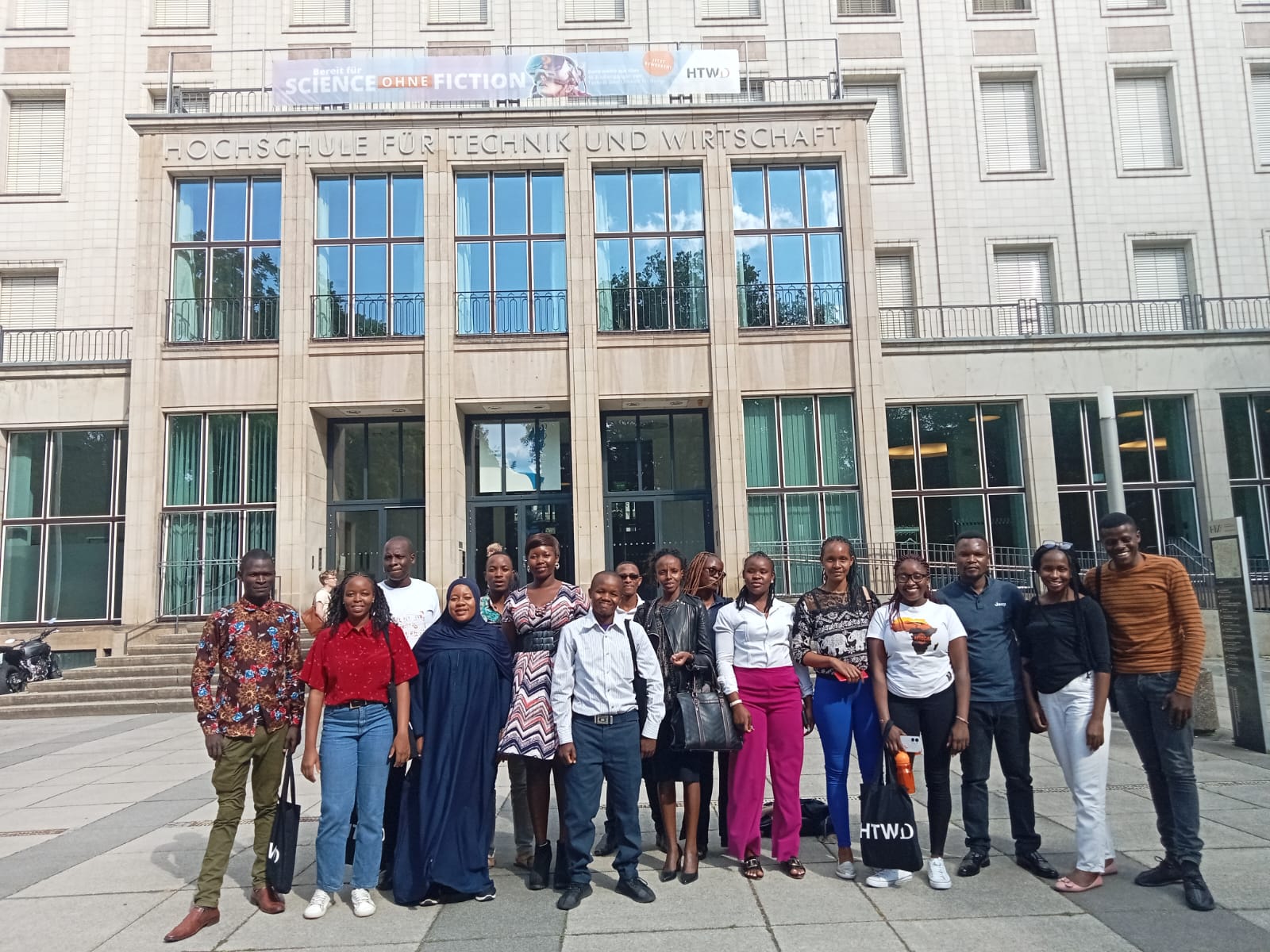 The yearly event organized by The Centre of Excellence for Mining, Environmental Engineering and Resource Management (CEMEREM), welcomed 15 students and 2 staff members from TTU to Germany. They were hosted by CEMEREM German partners; Technical University Bergakademie, Freiberg (TUBAF) and the University of Applied Sciences, Dresden (HTW) of Germany.
The theme for this year event was on Circular Economy. Lecturers, Industrial experts and practical experience on the workshops, laboratories and industries contributed significantly to enhancing the participants' understanding and commitment to adopting circular economy principles.
Prof Ulrike Feistel – CEMEREM Project Leader officially opened the event and gave an introductory presentation on "Circular Economy". The session was more interactive with participants discussed on the current state of waste management in Kenya.
 Prof. Jan Bongaerts presented on "Potentials and limits of recycling for natural resources needs" the participants were taken through various scenarios that can hinder recycling and the limitations to it. Mr. Peter Görlitz, a Sustainability Manager of Snoco Industry presented on "Step stones for circularity in packaging". Sonoco's operations in Europe consist of rigid paper and closures, consumer and industrial plastics, paperboard tubes and cores, packaging services, temperature-assured packaging and graphics management.  It has more than 70 European operations in 18 countries, produces packaging for a variety of industries and many of the world's most recognized brands, serving customers in 85 nations.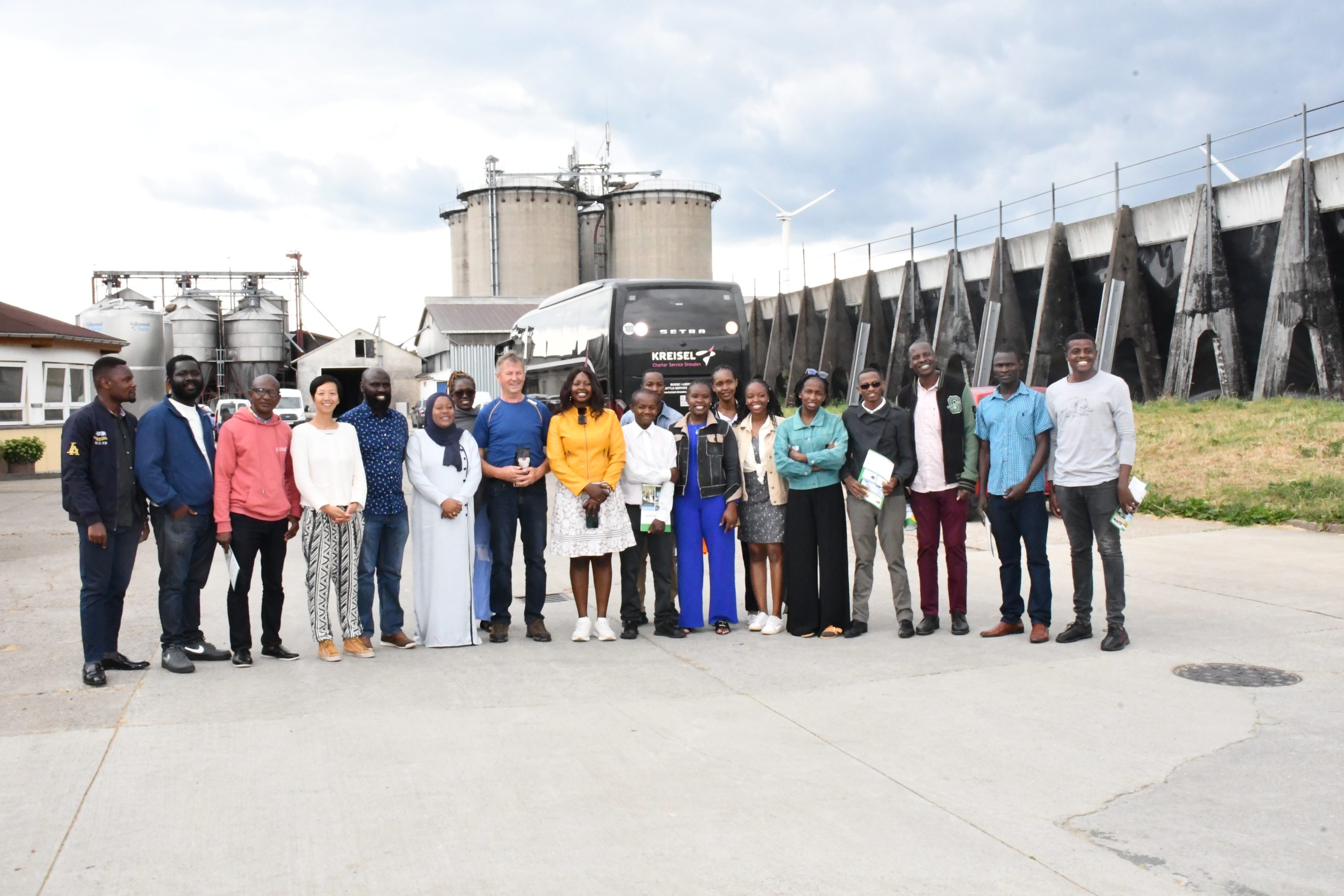 Later in the afternoon session, the participants had an interactive session by Mr. Oscar Choque from Bolivia on "E-waste and the relation to conflict minerals in developing countries", Mr. Filipe Alejandro García a Scientific Assistant of Helmholtz Institute and a promoter of Natural Resource Policy of Saxony, and "Recovery of metals from refrigerators". This session provided an excellent foundation for understanding the importance of circular economy principles.
To wind up the day, the participants toured HTW Dresden courtesy of Ms. Joy Nabesi Nkwenti Vianny a Master students at the University. The participants got the feel of the campus administration, laboratories, library, hostels and lecture halls.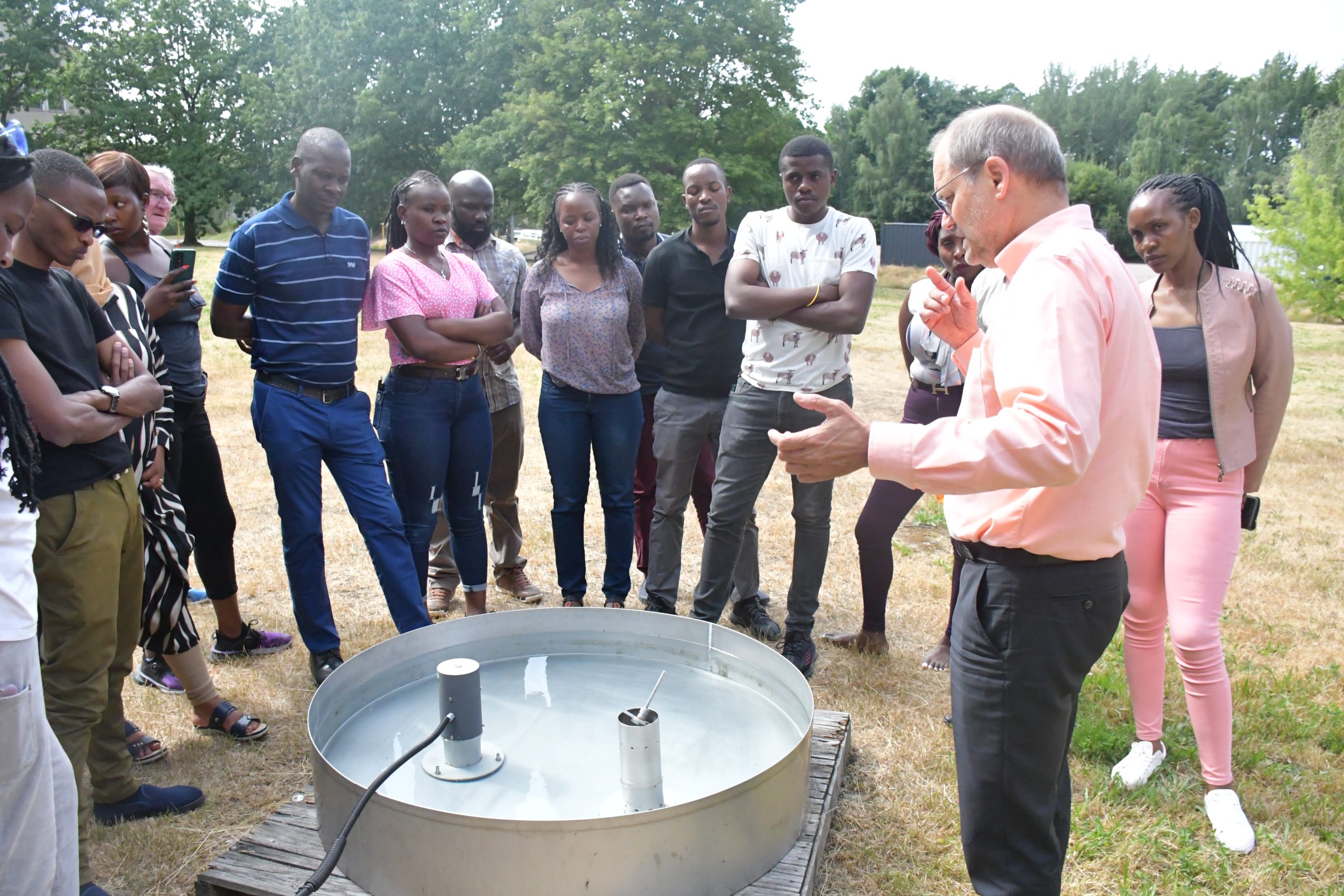 On the second day, the participants had the opportunity to gain hands-on experience by visiting Wertstoffhof Hammerrweg Recycling Center where they were taken through "Introduction, waste separation and landfill" by Dr. Dietmar Lohmann, HdK Dresden. This practical exposure allowed them to witness real-world waste management processes in Germany. They also had a lecture on waste management in Dresden by Mr. A Winkelmann
In the afternoon, the participants toured TU Dresden Institute of Waste Management and Circular Economy located in Pirna; they were taken through processing chipboard from wood chips by Ms. N. Horn, Ms., C. Adam and engineers at the Institute of Natural Materials Technology.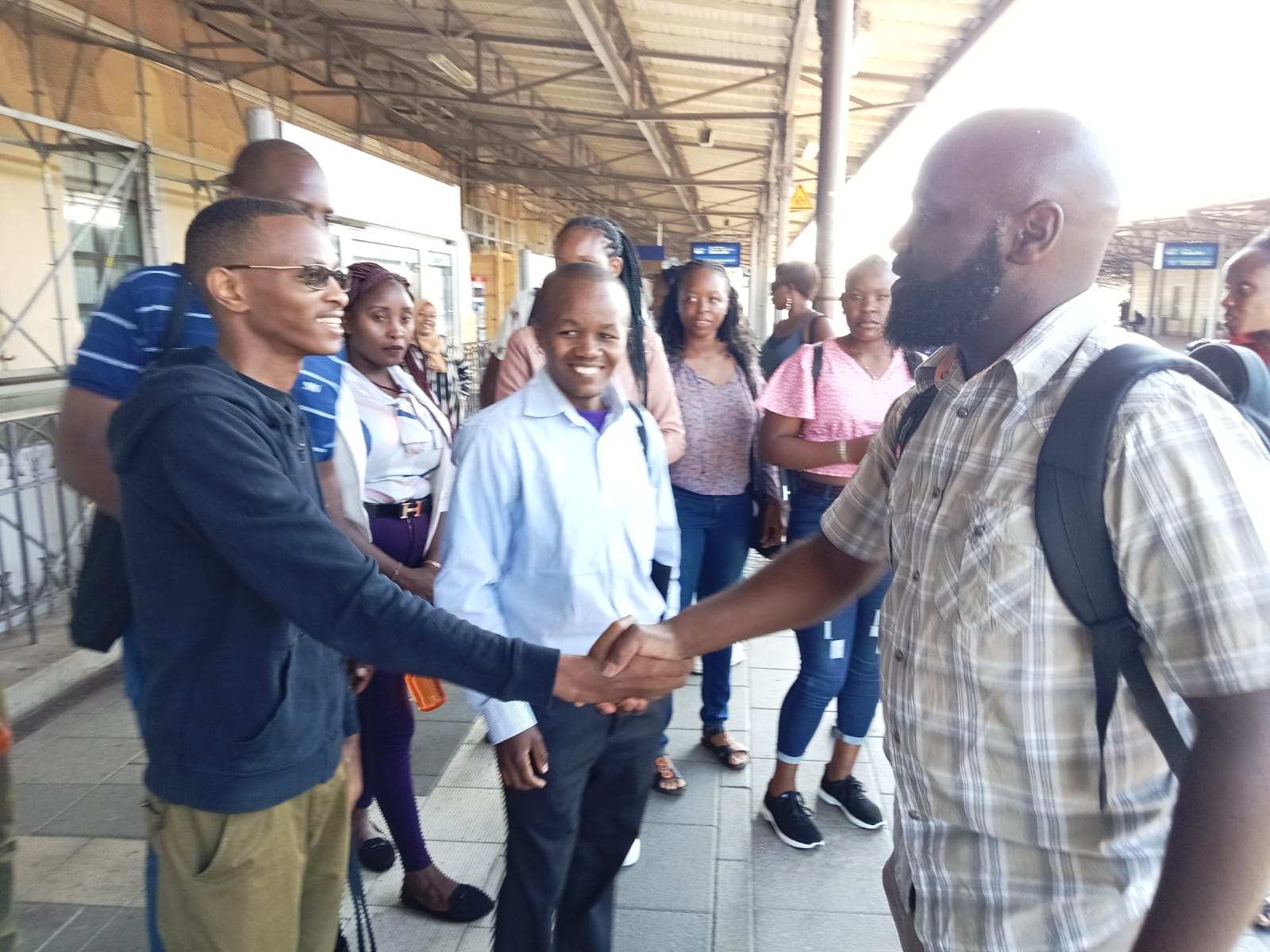 On Wednesday day 3; the participants travelled to Freiberg by train, they visited LuxChemtech, a pioneering company in recycling silicon waste from the solar industry. There after, they visited TU Bergakademie Freiberg where they explored the "Additive Manufacturing Using Organic Based Materials" laboratory by Prof. Zietler and Dr. Lisa Kuhnel. They finalized with "Water Recycling" practical field learning by Prof. Scheytt. These visits provided valuable insights into innovative recycling practices and sustainable technologies.
On Thursday, the participants were at at the Institute of Natural Materials Engineering of TU Dresden for a workshop on "Paper Recycling" they underwent hands-on practical training on how to recycle waste paper packaging to produce new paper. They obtained basic knowledge of techniques in the pre-treatment of waste papers, milling, pulp making, and the operation of basic paper-making equipment at the laboratory. After this session, the team travelled to "Hainsberg Paper", a medium scaled paper recycling company where they were taken through paper recycling process at the company.
On Friday, the participant for an excursion to Agra-Genossenschaft Bergland Clausnitz an agricultural farm focused on the application of circular economy concepts in agriculture. Participants gained insights into the closed-loop system of farming, where crops are grown to feed livestock, producing fertilizer for the fields, wind, manure and bio-waste are used for generating electricity for the farm and the surplus is channeled to the national grids.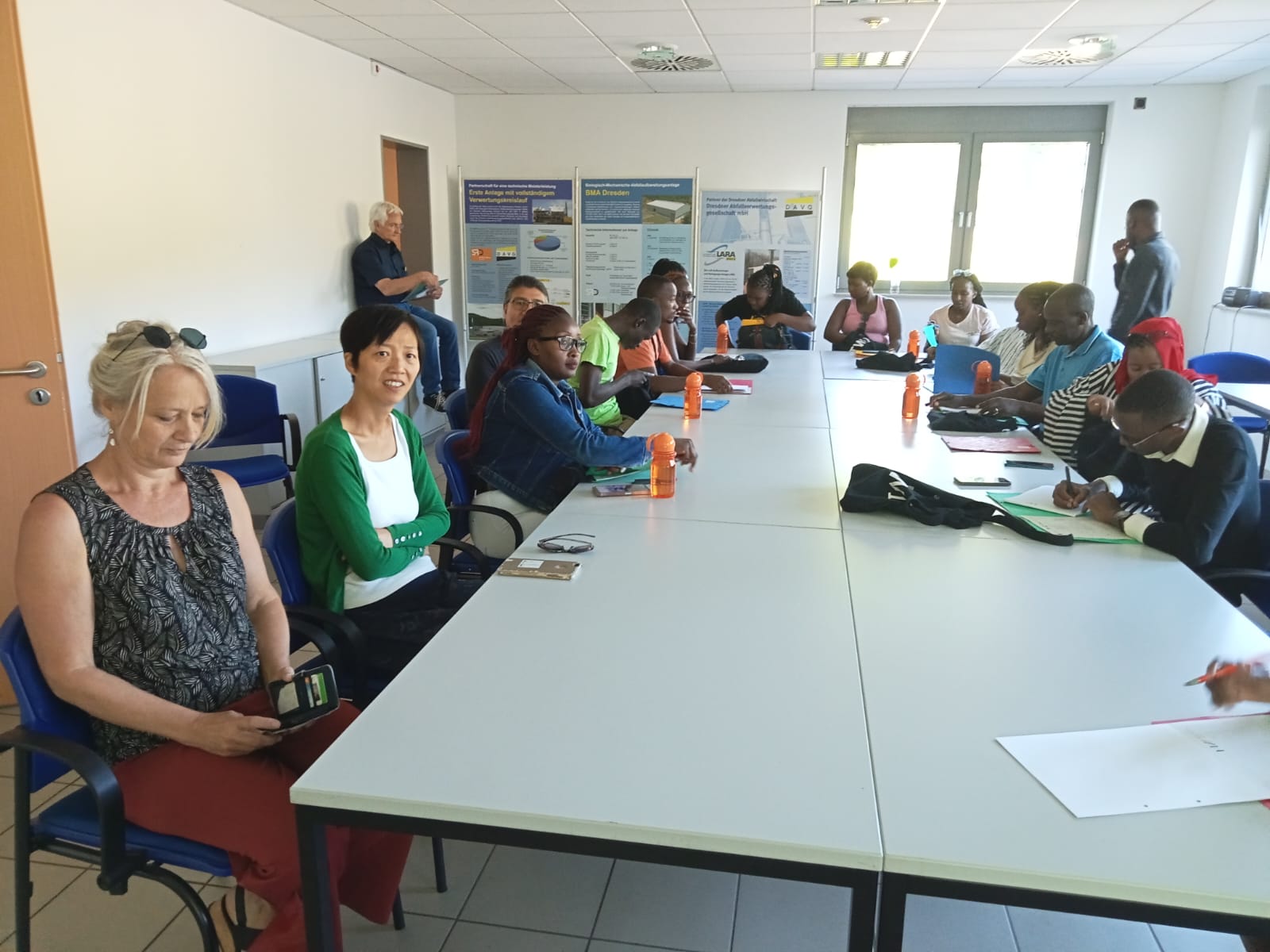 In the final workshop, the participants were awarded certificates after presenting their learning outcomes and provided feedback. The summer school inspired them to initiate research work and activities related to waste management, aiming for sustainable development in Kenya, TTU campus being their first target.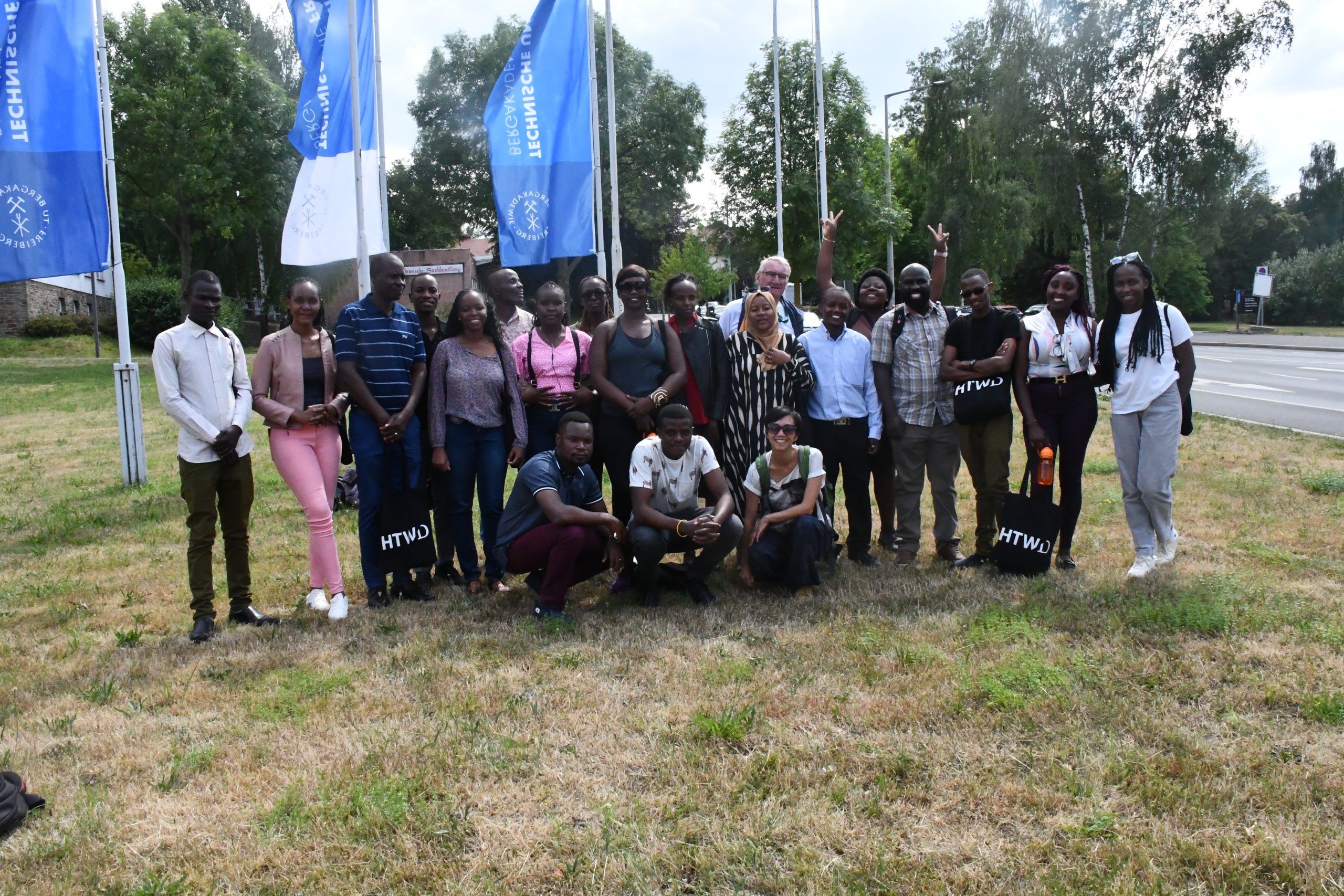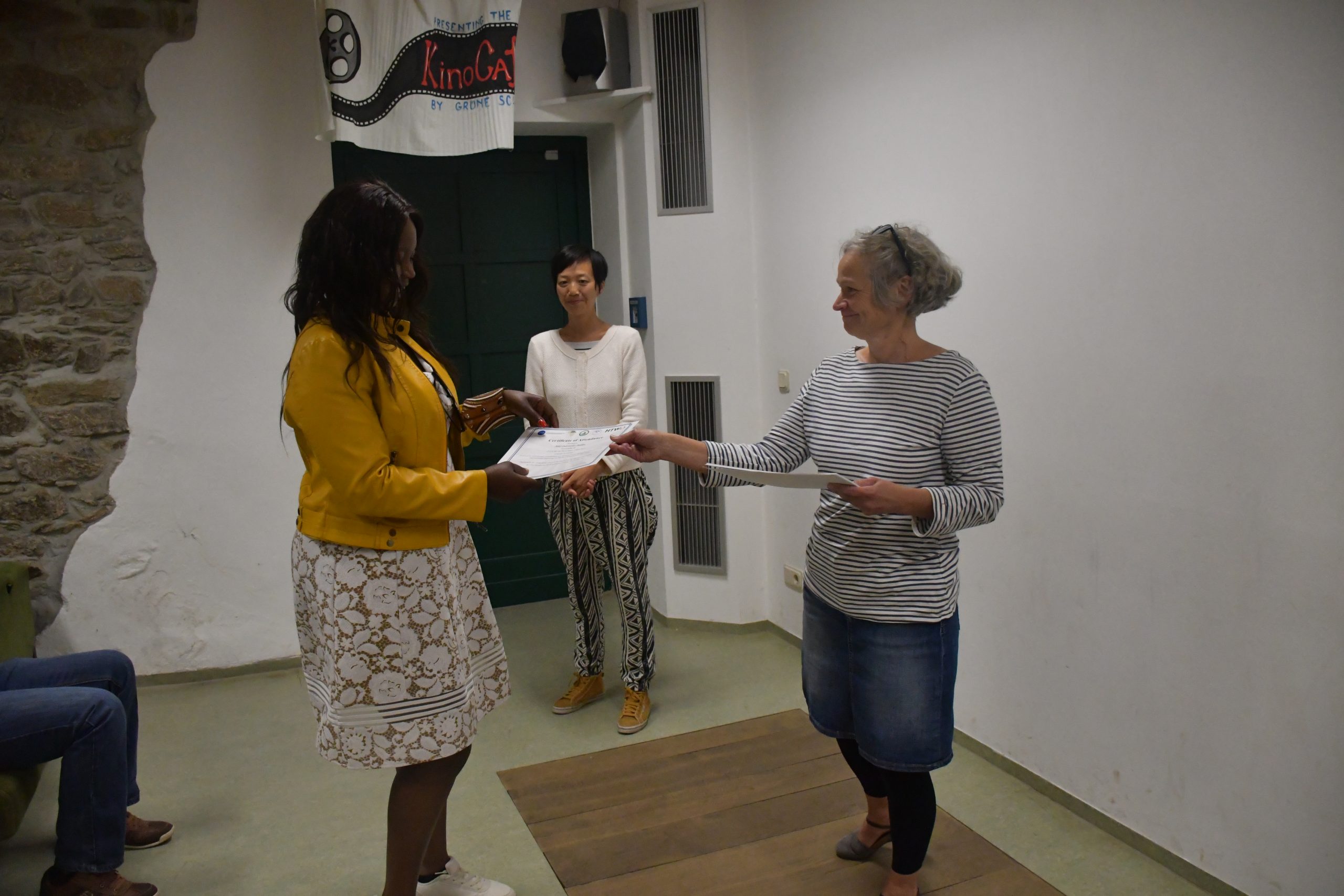 The event also gave a platform for the participants to appreciate the German culture and way of life including time keeping, openness, castles ride by boat on river Elbe, music, traveling by tram and a taste of various delicacies in the German restaurants.